Outdoor Classroom
St George's Day Nursery prides itself on providing the children with an inviting and educational outdoor environment. We have access to a wide range of resources and different areas to incorporate the areas of the curriculum.
The River Bed
The dry river bed gives the children the opportunity to explore the world of art, texture and expand their creative outlet.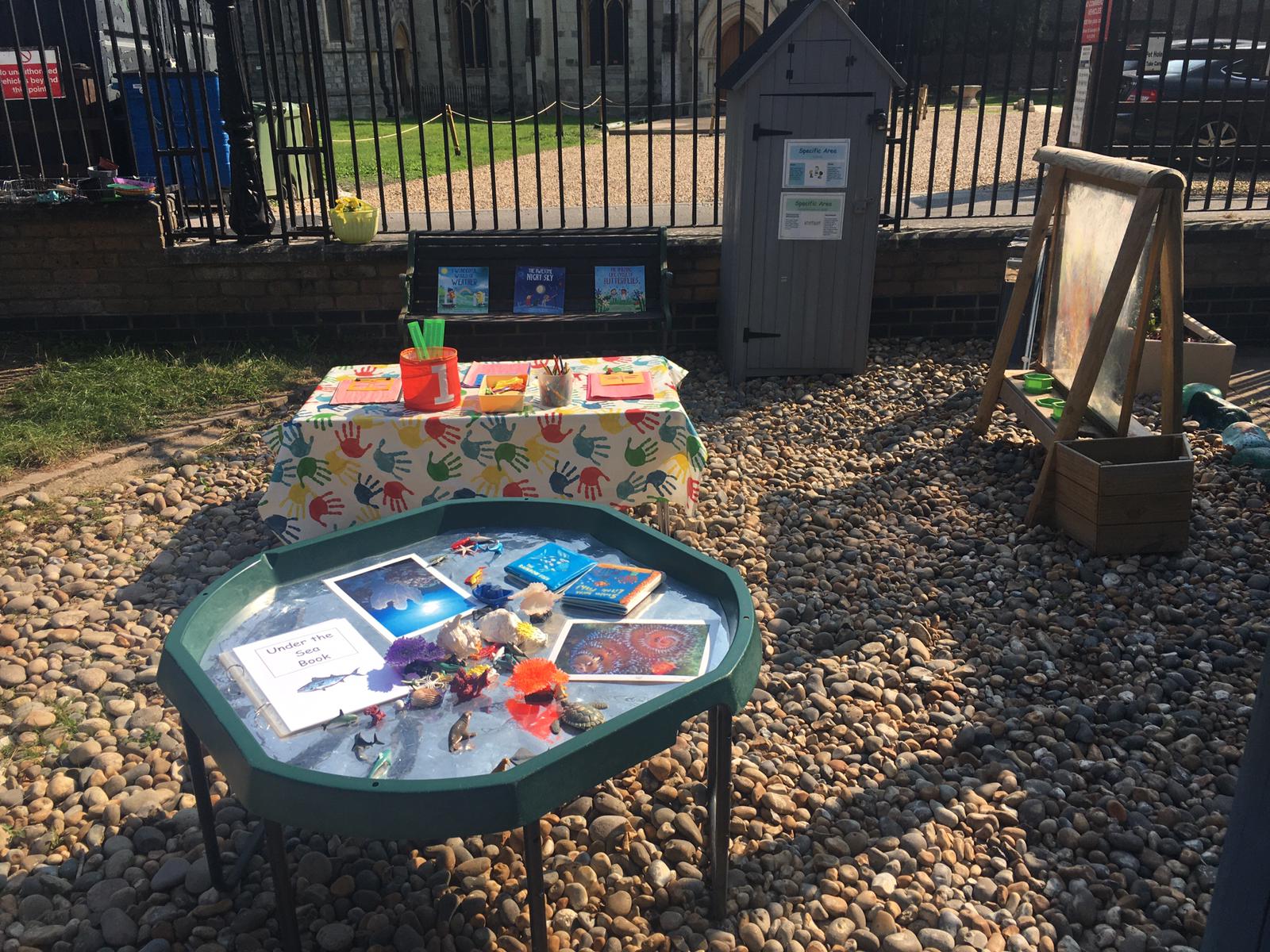 The Mud Kitchen
This area creates opportunities to be imaginative and to develop practical and everyday skills, as well as a great chance to extend their language and communication development.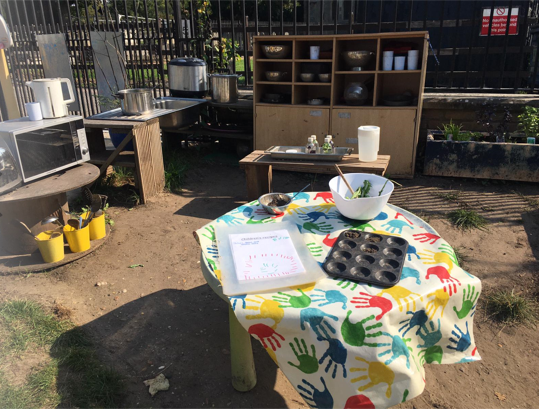 Hoops and Balls Zone
This area engages the children in tactical and physical skills using a range of different equipment. It also helps to promote strong hand eye coordination which will later help with early writing skills.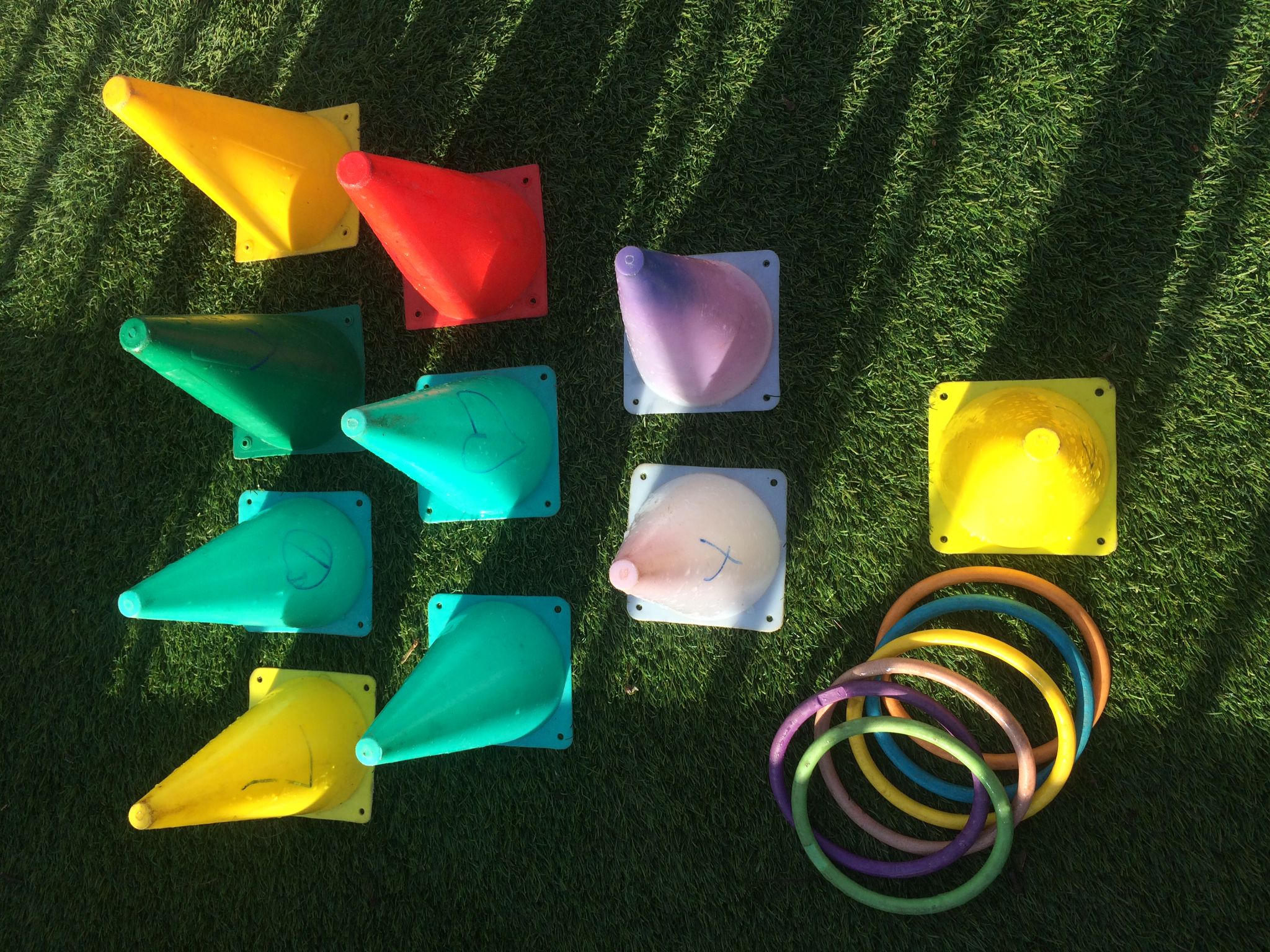 Pirate Parrot and Sydney Shark's Pirate Ship
In this area the children have the chance to create their own adventures with the two characters from our newsletters, who go on adventures to meet new friends and animals all over the World. In this way every child has the opportunity to make their own story.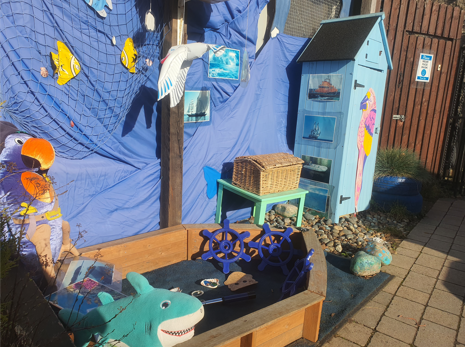 Construction zone
The construction area allows children to make and create their own structures and worlds. They have access to a range of resources, and these are rotated to ensure that every child is able to interact with this equipment. Large and small transport vehicles are also available to mimic the vehicles we can see and hear from the garden.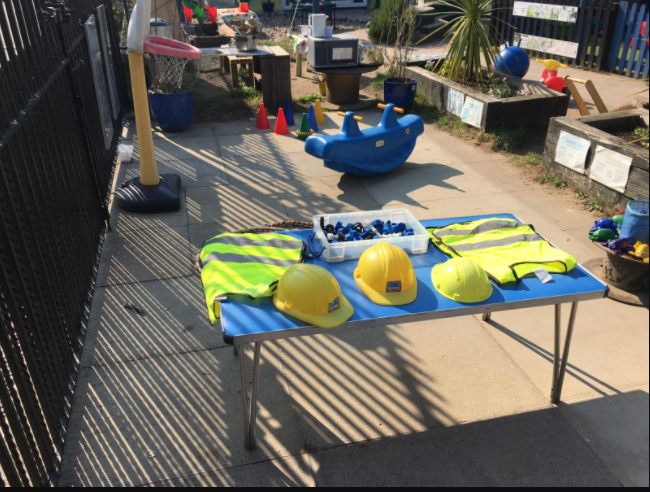 The Bike Park
This space lets the children engage in using a range of different bikes, push along trikes and balance equipment. All our equipment is accessible to all children. We use a range of signs and markings to represent the real world ones seen by the children on their travels to and from nursery.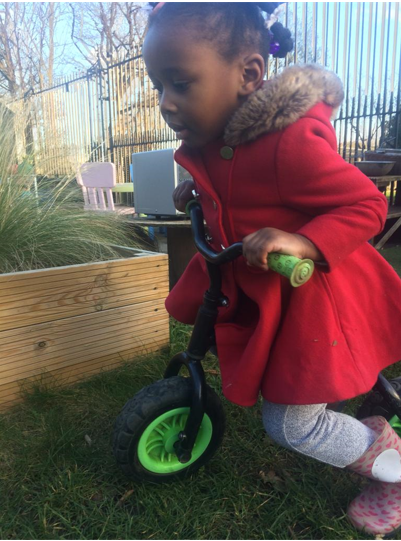 The Spider Sanctuary
This area was started as the children wanted to make sure that the spiders we have found have a place to live. We have developed this area further by giving them information and visual props to help to identify the different species we find.