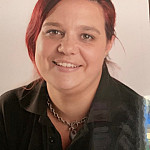 Meet the manager
Hello my name is Danielle and I am the supporting manager for St George's Day Nursery. I have been working in childcare for 18 years, and have spent the last ten years working for St George's.
As a supporting nursery manager I am dedicated to enriching the children's welfare and learning, through promoting a safe, secure, caring and varied environment for them to thrive in.
I am also a believer in continuous personal development for myself and my staffing team, to ensure we provide the best care for the children.
St George's has a strong family ethos, and we like to encourage family members to come into nursery to join us for various occasions, festivals and events. Through these events we have built up close bonds with all our families, which I as a manager feel is a vital part of our role.