Welcome to the Seedling Unit
The Seedlings unit opened in July 2006, it has been specifically designed to cater for children under two and a half years old. In Seedlings, daily routines are planned in advance to meet the needs of each individual child, whilst providing a balanced and stimulating day allowing time for sleep and relaxation within the designated sleep area. We provide a selection of cots and toddler beds for all children with their own individual bedding.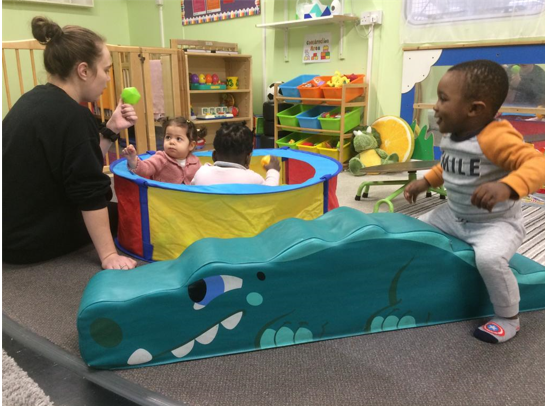 The main play area consists of carpet and lino allowing the children to explore the environment around them. The playroom is structured around the areas of development, allowing children to experience a range of activities. There is a separate area which is used for messy and sensory activities where the children can paint, use play dough, and explore a variety of sensory and texture activities with the support of a carer.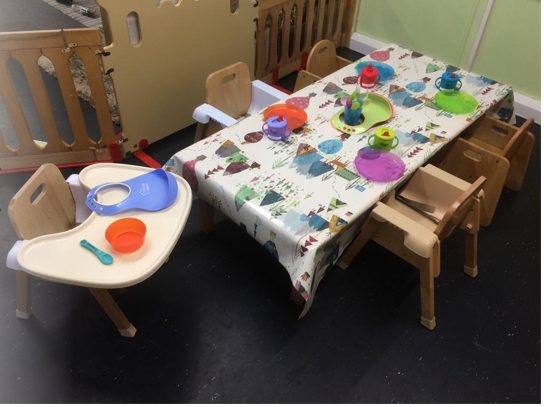 Seedling's children have their own outdoor enclosed garden with direct access from the room allowing each individual child to follow his or her interests without interruption both indoors and outdoors through-out the day.
The Seedlings unit follows the guidelines as outlined in the Early Years Foundation Stage. The team sets out clear learning opportunities for each child, starting with what they can already do and building on this to extend it further, for example by supporting or encouraging young children trying to stand or walk, the opportunity to use toys or adults and furniture for cruising.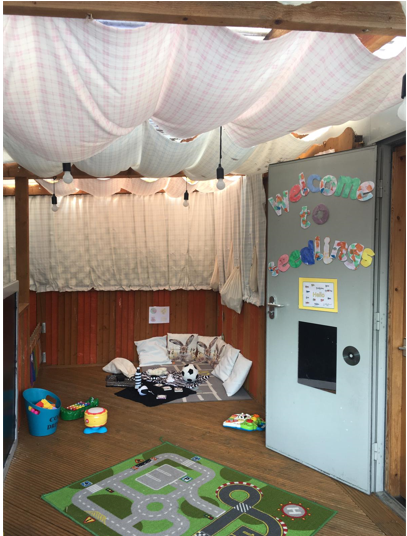 The Seedlings team have a wealth of experience of working specifically with younger babies and toddlers and create a warm, inviting, safe and caring space for their little seeds to grow into trees.